MIM (Metal Injection Molding), the hottest technology for 21st century should be the best solution for Medical Industrial because of its small size, complicated constructure, tight tolerance and mass production requirement.
Tiny accessory may not be realized by other technologies, but MIM Material utilization can be up to 95% and above. And not only realized the small tiny parts, but also with productivity and lower labor cost.
Product details:
l Material: Tungsten, Stainless Steel
l Dimension: Customized
l Tolerance: ±0.05mm
l Min Thickness:0.3mm
l Max Depth:20mm (bind-hole-φ2mm)
l Surface Roughtness: 1~1.6 um
l Coating: High Polishing, Plating, PVD or Customized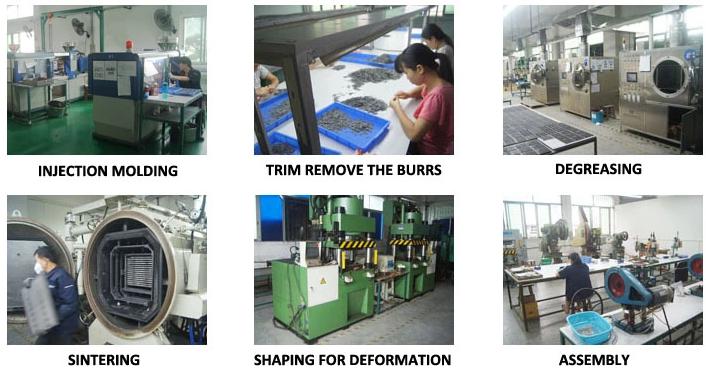 The CORE TECHNOLOGIES KELU has are MIM and CNC, both for the high-end sport components.
Metal injection molding (MIM) is a revolutionary technology which integrating Plastic Injection Molding, Polymer chemistry, Powder metallurgy and Metallic materials science. We can develop mold for special customized size/shape or produce by existing mold directly. Tungsten, Brass, Stainless Steel could be chosen as materials for MIM.
Computer numerical control (CNC) is the automation of machine tools by means of computers executing pre-programmed sequences of machine control commands. And its applicative materials include Titanium, Tungsten, Aluminum, Brass, Stainless Steel, Zinc and so on.
Main Markets:
North Americam, Europe, Australia, Asia
---
Previous:
Jewelry Accessory
Next:
OTHERS
---